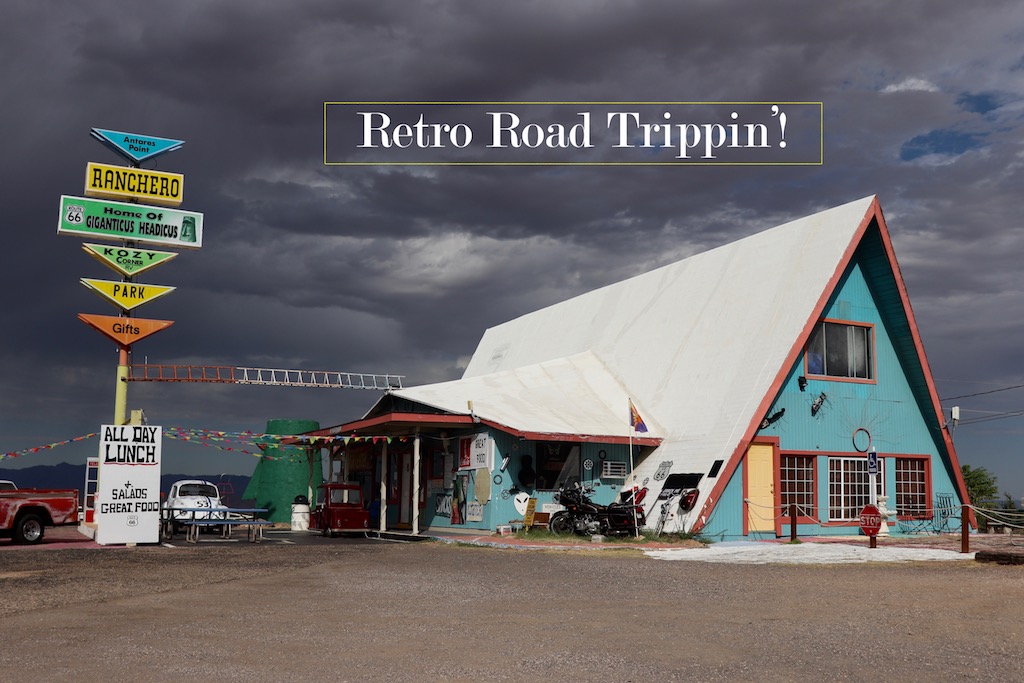 Interesting ways to Retro Road-Trip!
August 5, 2022
Planning to go big on your next retro road trip? You're not alone.
According to Destination Analysis, Americans are setting aside more than $4,100 for leisure travel this year. After experiencing numerous trip cancellations and postponements during the pandemic, 82% of Americans are planning to hit the road (or the skies), and re-experience the joy of travel.
For those looking to go back in time and discover the Country's midcentury modern sites, why not make your trip more memorable and treat yourself to a vintage traveling experience?
Here then, are some fun ways you can travel across the US—in vintage style: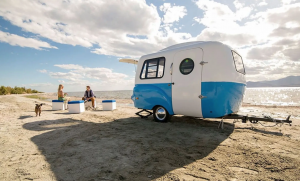 Camp across the country in a retro trailer
Road trips are more convenient when you have a travel trailer that can accommodate all of your needs. Luckily, fans of vintage design can enjoy both form and function through Happier Camper's trailers.
The RV maker previously created a small travel trailer with a retro touch, and Happier Camper's Studio trailer definitely retains the vintage exteriors and interiors. The design is reminiscent of the round and compact 1950s travel trailers, but travelers would be delighted to know that the small trailer still contains a kitchenette, bathroom, and even a queen bed.
Ride a vintage limousine to Las Vegas
If you're traveling for a big occasion, you can go even bigger by booking a vintage limousine to Las Vegas. Luxury car rental services like American Luxury Limousine offer 1950s classics that can provide one of the most comfortable trips to Las Vegas. While the vintage limousine ride is already a treat in itself, fans of retro architecture can also plan trips to Las Vegas hotels and casinos with grand retro designs.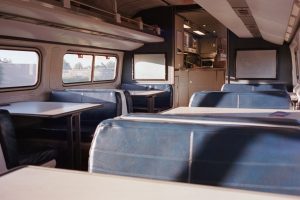 A quick ride to Las Vegas' Summerlin area will bring you to Red Rock Casino's underrated poker room, where low-stakes cash games are hosted in an elegant mid-century modern room. You can take in the classic 50s Vegas-style interiors as you play. A detour to downtown Vegas will also bring you to D Hotel and Casino, which features midcentury modern architecture with a clean and industrial touch.
Voyage through California via Amtrak
The Amtrak overnight train allows passengers to take in stunning views of various American cities, but individuals who are passionate about vintage design would find the cherry on top in the train's dining cars. The vintage Amtrak dining cars are making a comeback on six long-distance routes like the Texas Eagle, allowing passengers to enjoy lobster crab cakes, Atlantic salmon, or even flat iron steak on the train's classic white china. These dining cars have been around since the 1970s, which is why the dining area maintains a sleek yet nostalgic design for passengers.
Once you've reached Los Angeles through the Texas Eagle and other routes, you can make a side trip to the Mojave Desert to visit must-see mid-century locations. To illustrate, Roy's Motel and Café is a bucket list destination for individuals who want to marvel at its midcentury modern design. You will be welcomed by Roy's iconic 50ft tall neon sign before you can enter the well-preserved retro wonder.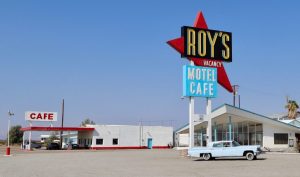 Your trips to midcentury modern institutions can be more exciting through these interesting traveling experiences. Through these options, you can enjoy marvelous vintage designs onboard, and at, your destinations.