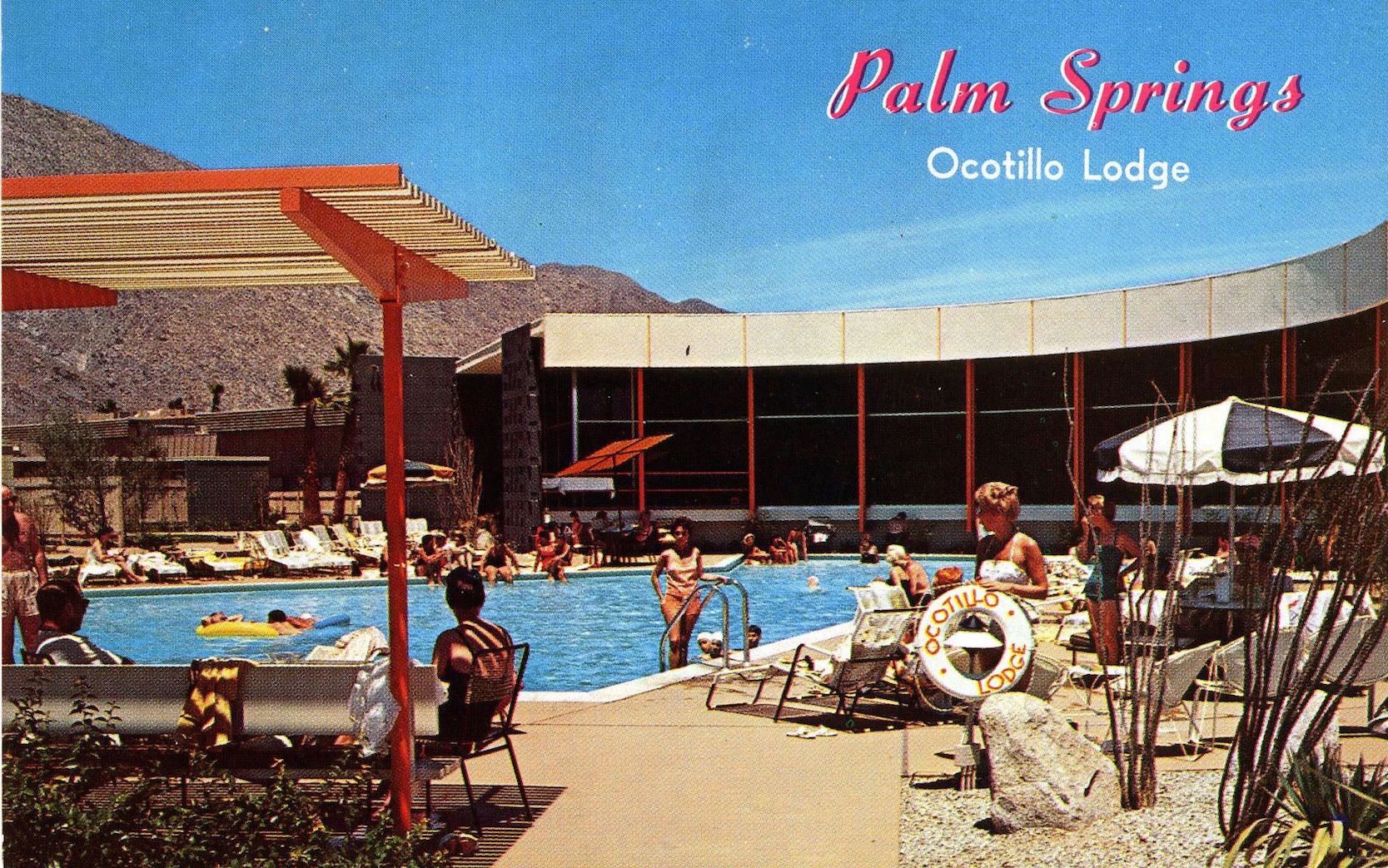 Making their debut in Palm Springs this February…
By Ken MacIntyre, October 31, 2022
The 18th iteration of Modernism Week is still three and a half months away but it's never too soon to take a sneak peak, especially when tickets to the popular festival go on sale tomorrow (November 1)!
Held every February in the desert resort city of Palm Springs, the 11 day event — which celebrates architecture, design & popular culture from the mid 20th century — attracts thousands upon thousands of modernism enthusiasts like myself from around the world.
Every year we marvel at the city's midcentury sites from double decker bus tours, laugh with Charles Phoenix at his hilarious big retro slide show, drool at rare modernist design showcased during the annual Modernism Show, and sip cocktails with new friends at any number of swanky retro martini parties.
In addition to the hundreds of returning home and neighborhood tours, lectures, parties and more, there's always something new to experience and this year will be no different.  So, with thanks to Modernism Week, here's a sampling of tours making their debuts this February.
Never before open to the public will be Frank Sinatra's Villa Maggio, a 7.5-acre retreat that includes a main house and guest houses, pool, tennis courts, helipad (yes, a helipad!) and expansive outdoor entertainment area. The property's interior has been lovingly preserved and reflects Sinatra's style with few changes to the original design. The surrounding views are magnificent and provide a timeless, surreal backdrop.
As part of the larger Twin Palms Estates neighborhood tour, The Ocotillo Lodge has previously opened a few of its homes to Modernism Week, but this will be the first time the 1957 hotel-turned-condominiums will showcase its entire retro community, solo. Eight units designed by Palmer and Krisel, each uniquely furnished (including one with William Krisel's signature on the original cupboards) will be on display, as will its famed 1960s Candlewood Room restaurant where the Rat Pack wined and dined (it's now the community clubhouse).
The Joshua Tree Retreat Center – Lloyd Wright Historical Walking Tour will showcase Lloyd Wright's organic architecture at the Institute of Mentalphysics compound in nearby Joshua Tree (about a one hour drive from Palm Springs). This secluded enclave, rarely open to the public, features the largest collection of Lloyd Wright buildings in the world and is like stepping back in time.
Built in 1966, the Villa Alejo apartment complex is famous for its expansive concrete brise soleil exterior. Located in downtown Palm Springs and adjacent to the Movie Colony neighborhood, this property has a unique urban vibe with stunning mountain views.
Built in 1963 by the Alexander Construction Company, Desert Lanai 4 is an intimate Polynesian themed condo community designed by midcentury architect Charles Du Bois. Homes from this final phase of the property (there were four phases) feature Du Bois' famous "Swiss Miss" roofline and each unit on the tour has been lovingly restored and decorated.
And lastly, Modernism Week is famous for its annual array of "featured homes" and this year in particular we're looking forward to The Shag House. Reimagined as a cherished midcentury modern pool home in the Little Beverly Hills neighborhood of Palm Springs, the artist Shag has extensively renovated a 1958 Alexander to create a fully immersive tour experience that will make visitors feel as though they have climbed into a life-size Shag painting.
Tickets for these, and hundreds of other Modernism Week events (February 16-26, 2023) go on sale November 1st and new events will be added to their website on the 1st of each subsequent month leading up to February. Purchase your tickets at ModernismWeek.com , but don't delay, they can go quickly.