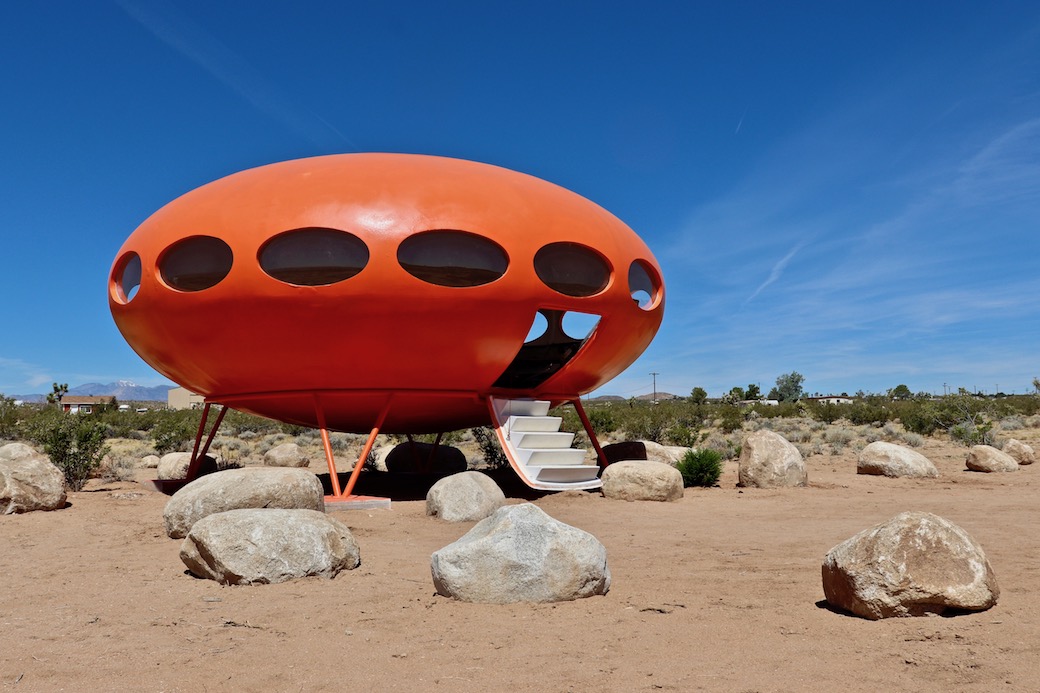 A Midcentury oddity lands in Joshua Tree, California
By Ken MacIntyre
November 2, 2019 – When LA-based music producer Ronald "Jukebox" Jackson was musing about what to build on his new income property North of Joshua Tree National Park, it seemed only natural that he turn to music for inspiration. So, upon hearing lyrics about UFOs in a Nas song he quickly googled the words "spaceship house" and was introduced to one of midcentury's most overlooked architectural oddities.
Jackson's online spaceship house turned out to be the very real Futuro House, a futuristic vision from Finnish architect Matti Suuronen, who, in 1968, designed what was to be a transportable ski cabin of sorts. A prefabricated, mass produced, spherical dwelling that could be easily assembled anywhere on earth.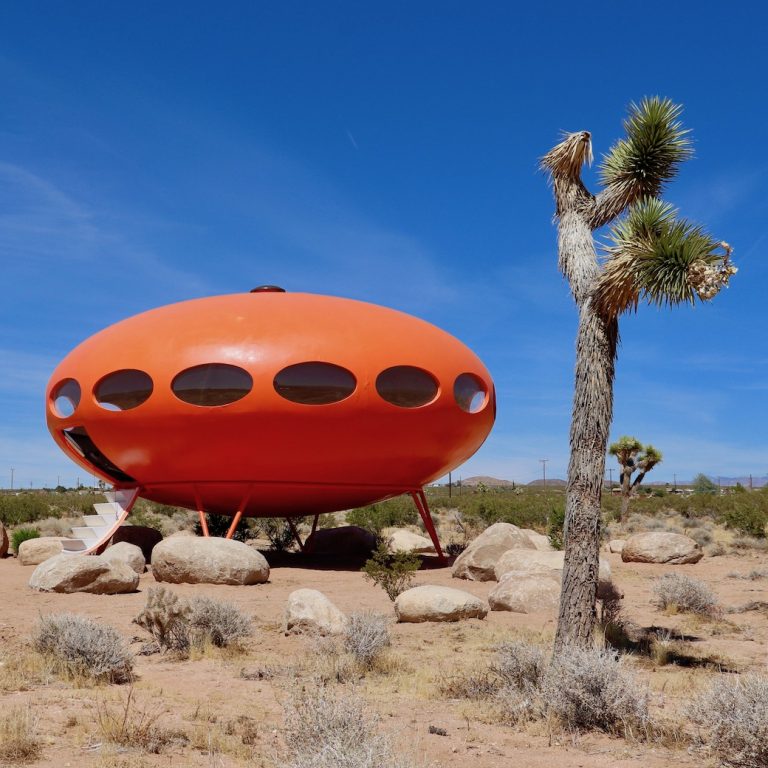 Imagined in a post-war, space-race age of optimism and abundance, the Futuro was constructed using futuristic yet affordable fiberglass-reinforced polyester plastics and measured around 13 feet tall and 26 feet round. Its polyurethane insulation also made it fast and inexpensive to heat or cool.
Suuronen licensed the project to dozens of manufacturing companies around the world and curious customers lined up to place their orders, but just as the Futuro's future was looking bright, it unfortunately crashed and burned like a Roswell spaceship.
Locals in rural areas where the dwelling began to appear argued it was unsightly and out of place. Zoning regulations prohibited it from being erected in some locations, and banks wouldn't even offer financing. Finally, it was the oil crisis of 1973 that sealed the Futuro's fate when the cost of producing petroleum-based plastics went through the roof and made the house unaffordable. Suuronen closed shop a few years later.
Less than 100 of these iconic homes were ever produced and according to Futuro aficionados fewer than 70 of them remain. From Finland and France to Australia and America, the Futuro House was ahead of its time and is now an endangered species.
Fortunately for Ronald Jackson, he tracked down his Futuro in Rockland, Wisconsin and had it trucked in pieces to its new location in California's high desert, where, reassembled and refreshed, it's available as an experiential vacation rental known as Area 55.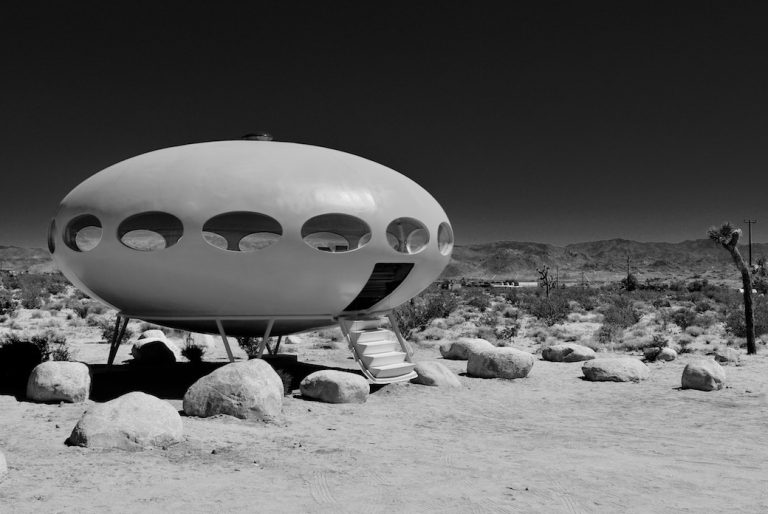 For additional information on the Futuro House, check out TheFuturoHouse.com.