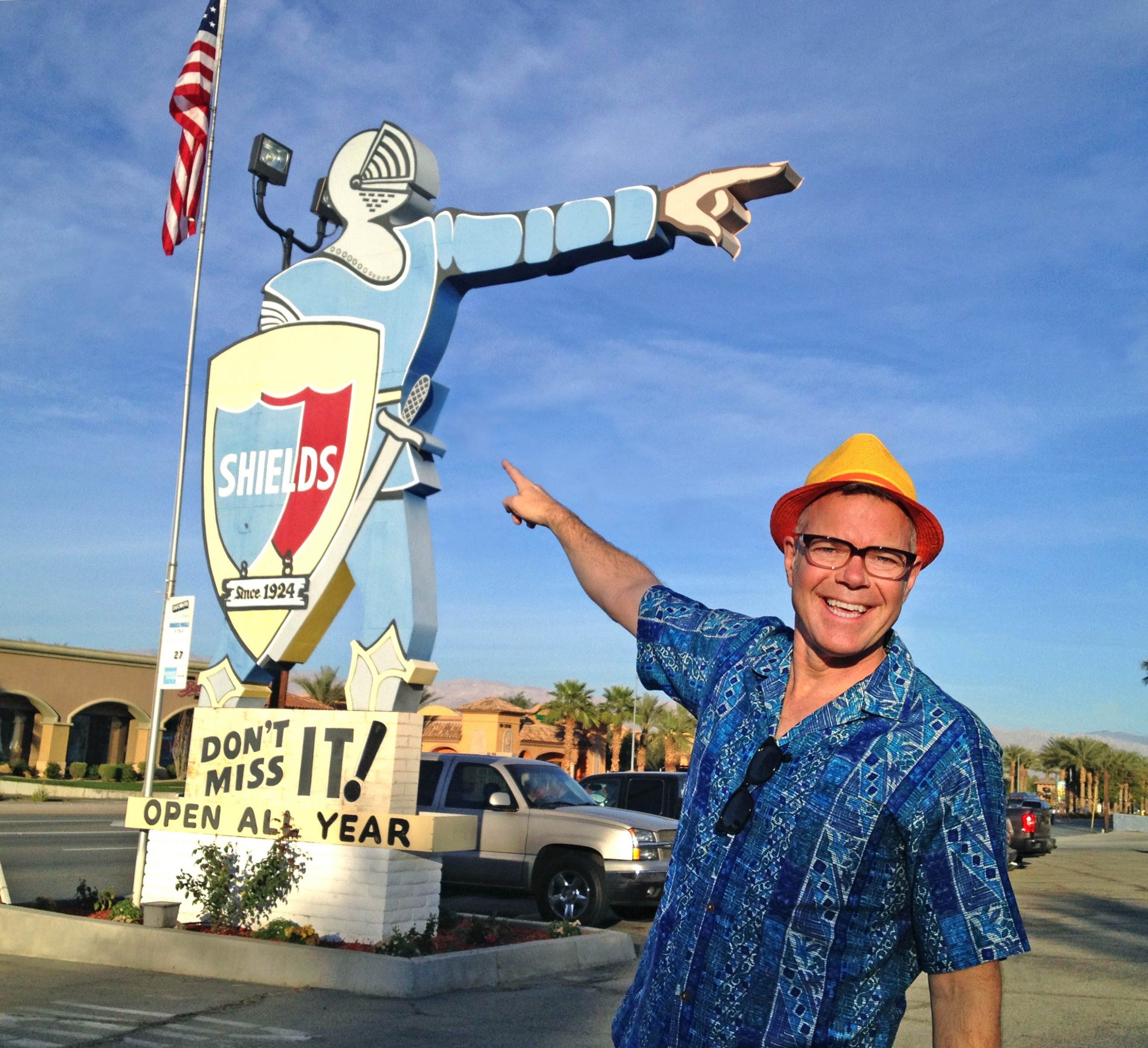 Modernism Week to welcome back the 'Ambassador of Americana'
By Ken MacIntyre
December 16, 2019 – Hands down, my favorite Palm Springs Modernism Week event every year – in addition to the countless Midcentury Home and Neighborhood Tours, the Cocktail Parties and the Annual Show & Sale – is the Charles Phoenix Big Retro Slide Show at the Annenberg Theatre.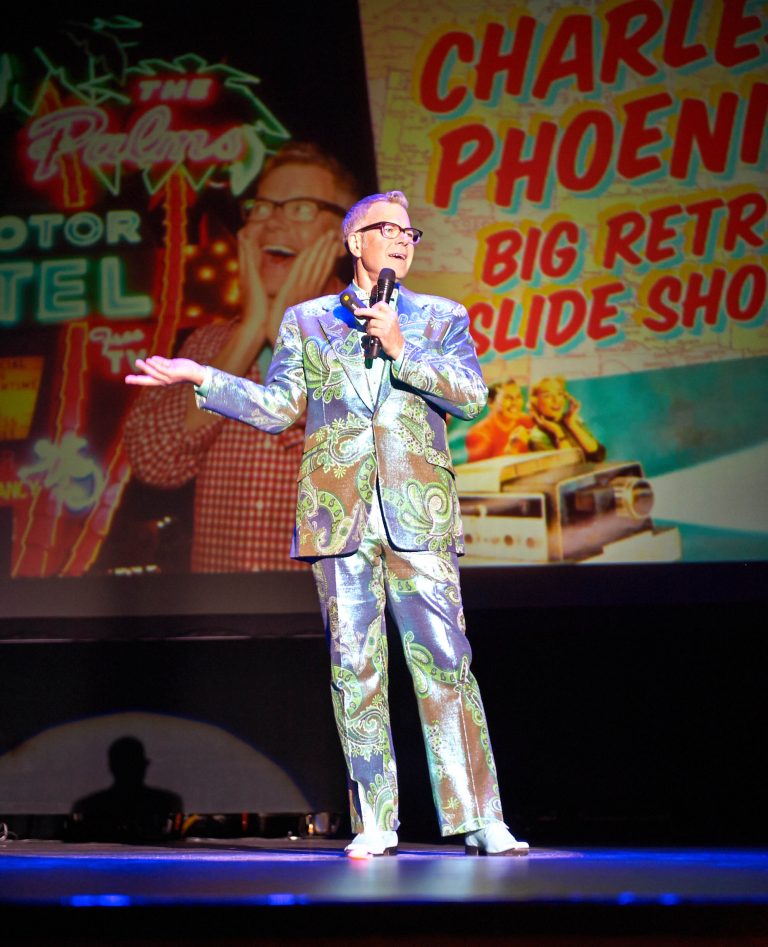 This coming February will mark Modernism Week's 15th Anniversary (the Show & Sale, its 20th), and for a dozen of those years Charles Phoenix has been delighting audiences with his larger-than-life take on the classic living room slide show; a humorous and insightful look at midcentury Americana in all its Kodachrome glory.
Phoenix, a real cheerleader for all things Modernism Week, will also take on the role of tour guide for the annual event's double decker architectural bus tours, as well as popping up around town at various social gatherings.
But it's the Retro Slide Show, which kicked off his career as the King of Retro, that's still nearest and dearest to him.
Charles Phoenix grew up in Southern California's Pomona Valley in the 1960s and 70s and discovered a love for thrift store shopping in his early teens. This passion eventually led to a serendipitous event when he happened upon a shoebox full of discarded Kodachrome slides labelled "Trip Across the United States, 1957" when he was 30.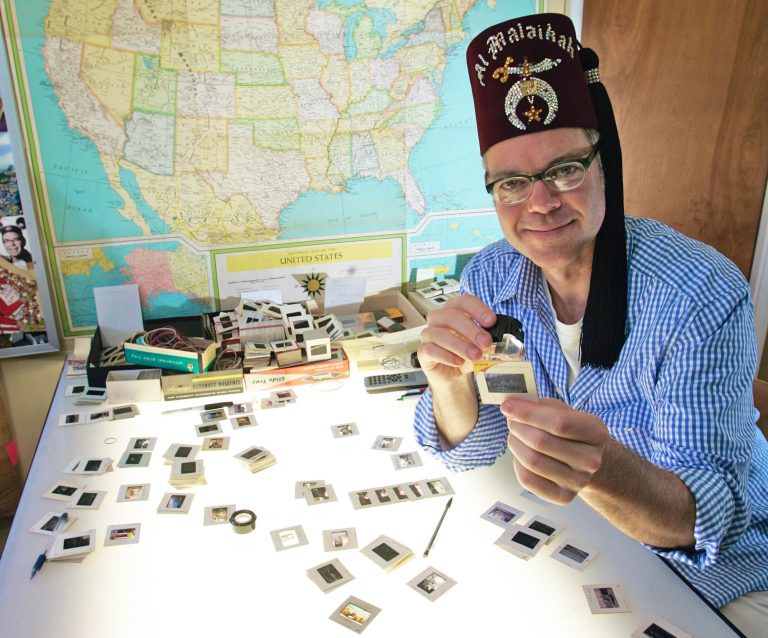 Before long, Phoenix was hosting living room slide shows for his friends and collecting more vintage slide photography. Eventually, in the late 90s, he was encouraged to present his unique show at the California Map & Travel Center in Santa Monica. As luck would have it, a Los Angeles Times reporter was in the audience for Phoenix's inaugural public performance and the rest, as they say, is history.
The vintage slide shows took off and ultimately led Phoenix to television guest appearances, book deals and even a line of eye-popping retro merchandise emblazoned with images of vintage Americana.
"The optimism blended with the whimsy of the era spoke to me," says Phoenix, who has become a valued curator and studier of the esthetic. "The era in general was full speed ahead. Pop culture was on a collision course of complete and total greatness."
Often referred to as the 'Ambassador of Americana' for drawing attention to the midcentury marvels of these bygone years, nothing gets Phoenix more excited these days than looking to the future.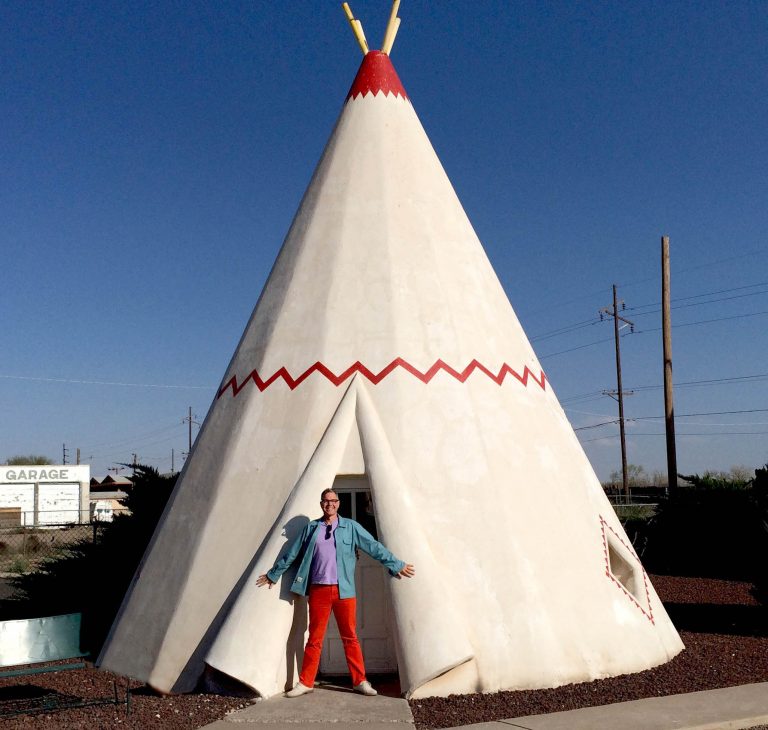 "It's going to explode," he exclaims, "we're not there yet, but little by little, step by step, just imagine 100 years in the future when [people] look at a '59 Cadillac for example, they're going to be shocked!"
"We're still a little too close to it to get the kind of depth and wow power from it. I mean, we get it, but people who never lived in that time are really going to go crazy. Everything from refrigerators to graphics to architecture, and the amount of craft and design and engineering that went into these products. They're going to go crazy in the museums of the future."
"We need to treat these treasures of the midcentury with kid gloves," says Phoenix. "They're national treasures and people in the future, people who haven't even been born yet, will cherish them."
For those of us still living in the twenty first century, though, there's Modernism Week.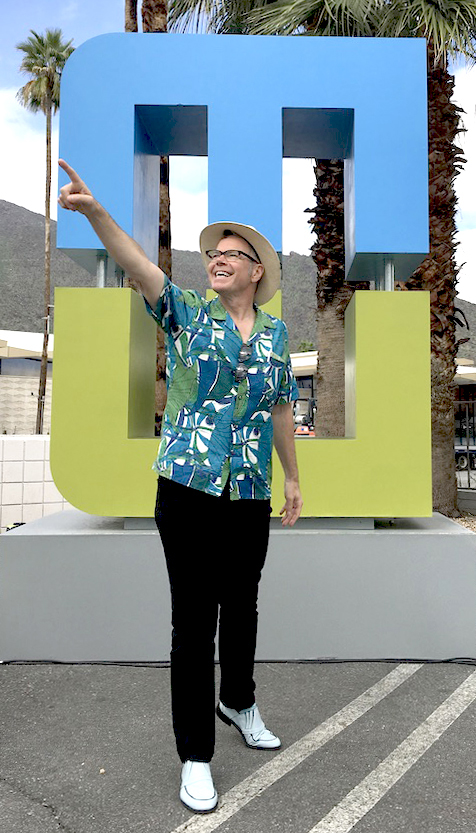 Between February 13 – 23, 2020, Palm Springs and other Coachella Valley communities will host nearly one thousand separate public events including the aforementioned home and neighborhood tours, cocktail parties and design shows, as well as countless lectures, panel discussions, book signings, films and more; all in celebration of "the moddest place on the planet," according to Phoenix.
As for the 'Ambassador of Americana', what's his favorite part about Modernism Week?
"Meeting the people," Phoenix enthuses. "[They] come from all over the known universe to Modernism Week … but my favorite thing, really though, is doing my slide show in the beautiful Annenberg Theatre. It's really evolved into a tradition."
That, it has.
The "Charles Phoenix: Midcentury is My Muse!" live slide show performance will take place on Saturday, February 15, 2020 at 10:00am, Annenberg Theatre, and the "Charles Phoenix Super Duper Double Decker Bus Tour" will take place daily at 8:30am, February 17-23, 2020
Tickets are available at ModernismWeek.com
For more information about Charles Phoenix visit CharlesPhoenix.com  or follow him on Instagram @_charlesphoenix
All photos courtesy of Charles Phoenix.