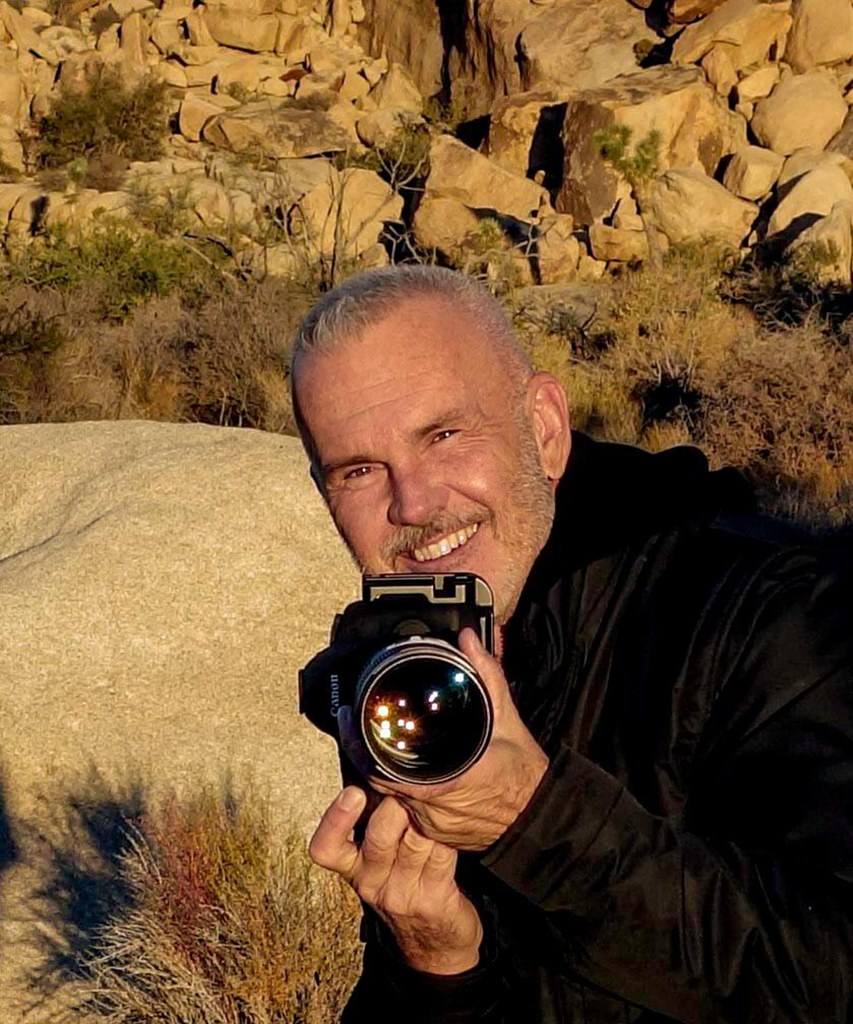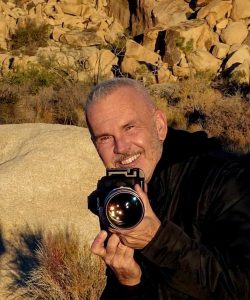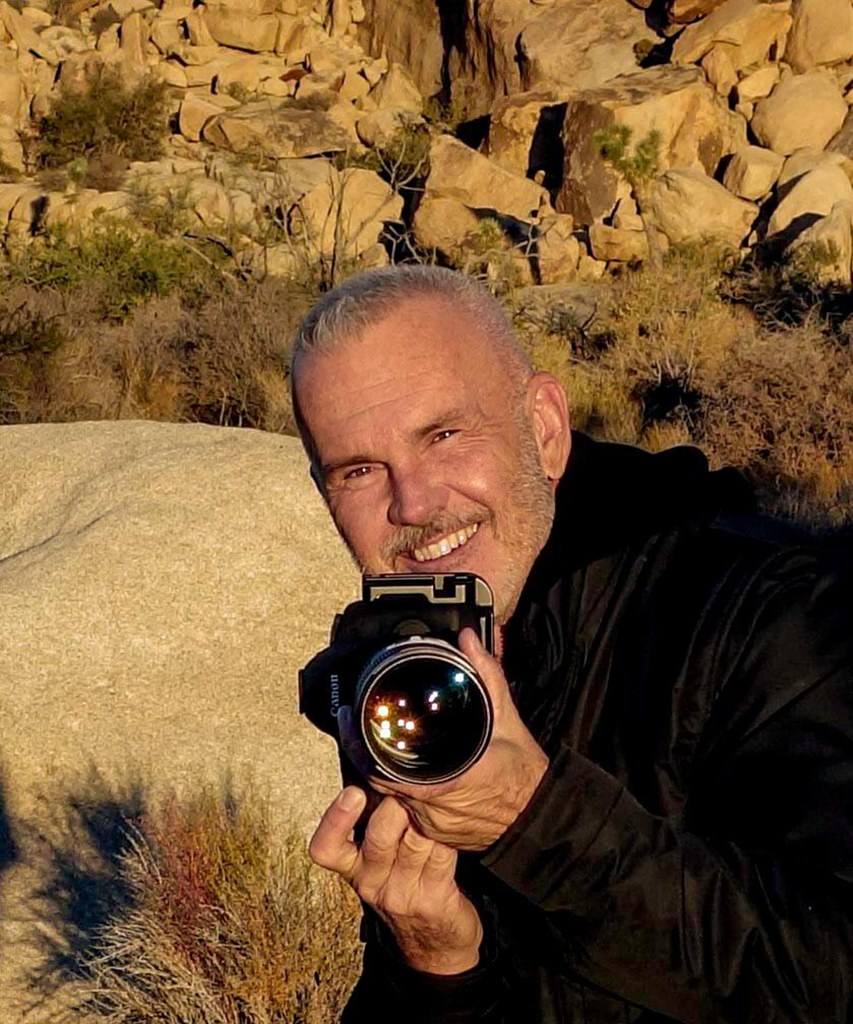 June 1, 2016
Growing up in the 1950s, Gary Dorothy had little use for modernist architecture… that would come later.
Rather, Dorothy, who spent his childhood in the farming community of Blandinsville, Illinois, fell in love with the outdoors; his natural surroundings becoming the catalyst from which he would draw inspiration to follow his path into photography.
Some 60-odd years later, Dorothy's Imageville Gallery – now in its 15th year – is the culmination of a journey that showcases an impressive juxtaposition of architectural photographs, desert landscapes and more intimate imagery, which represent the essence of a deeply talented artist.
On a recent visit to his downtown Palm Springs gallery, Gary Dorothy spoke with us about modernist architecture and its place in the natural world, as well as sharing insights on preservation, nature and what makes photography such a special art form.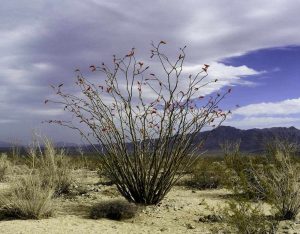 Modtraveler.net: Why photography?
Gary Dorothy: Growing up, we had a big vegetable and flower garden where I learned to love plants and the earth and sky. I think my powers of observation were honed in my earliest years and have served me well ever since.
Art photography was a natural vocation for me, though it took a while to find it.
M: How did that journey begin?
GD: I quit my teaching job and dropped out of grad school – molecular biology – at the age of twenty-seven to bike and hitchhike around the western United States.
Eventually, in the mid-1970s, with no money to fuel my meanderings, I started selling photographs in the Pacific Northwest and began to learn what a great photograph could be.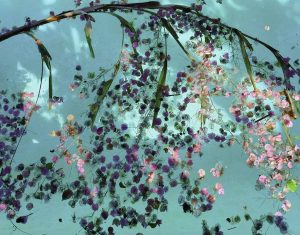 M: So, what makes a good photograph in your opinion?
GD: I have no formal training in art or photography so my vision of what makes a photograph 'work' comes from my history of shooting and looking at photographs through time, by those deemed as masters, and by today's camera users as well.
Elements that contribute to a good photograph are the obvious ones; the light, the colors and contrasts, the composition, and then the subtle elements of exquisite perfection that often include a sense of wonder or surprise, so that ultimately you experience either the heart of the photographer or a new sense about whatever is being portrayed.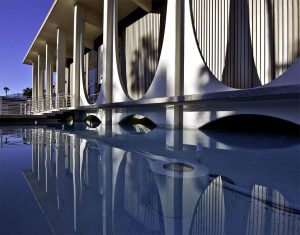 We learn something with our feelings as much as our intellects.
M: What brought you to Palm Springs?
In 1998, I moved from the lovely city of Santa Barbara, California, to Palm Springs for economic reasons. The unparalleled natural beauty of this area, and the gay community, seemed like a good fit for my aging gay self.
M: How has Palm Springs impacted you creatively?
GD: There's a strong emphasis on architectural preservation here in Palm Springs, with a major focus on mid-century modernism.
I've grown to delight in the vastness of the mid-century details that still remain, and they have at times prompted me to bring attention to them with my photographs.
And, of course, the mountains, skies, parks, and desert landscapes call to me every day when I bring my cameras out into the sunlight.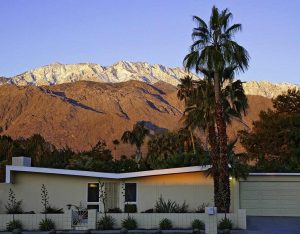 M: What inspires you?
GD: I'm inspired by exquisite moments of light, color, texture, form, and even human beings. They beckon me to capture their essence if I can, and possibly bring them to the world as my art.
M: Do you have a favorite subject to photograph?
GD: My favorite subject is whatever is in front of me at the moment… or maybe even behind me!
M: You incorporate both architecture and nature into your work in a very fluid way.
GD: I love the idea of myself being a nature boy, or rather a nature man. Being a part of this beautiful natural world, whether in the blooming desert, the desolate rocks of Joshua Tree National Park, or my own desert garden keeps me somewhat sane… and it doesn't seem like a big jump for me to see the same beauty in the man-made world.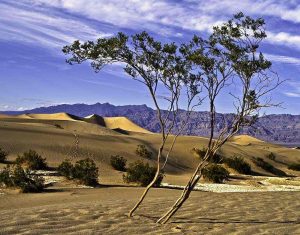 Architecture at its best seems to incorporate nature in subtle or dramatically obvious ways.
M: Most artists have some sort of evolution in their work over the years, do you?
GD: My evolution as an artist is definitely ongoing. I feel like I used to photograph things, but as time has made that easy for anyone to do, I now really yearn to put myself in the image, figuratively, and to make photographs about things.
M: Your nature photos work well inside modernist homes, don't they?
GD: Most modernist homes in Palm Springs are very open to the outside. Their sparse decor often seems to feel blessed when the outside comes in the form of art.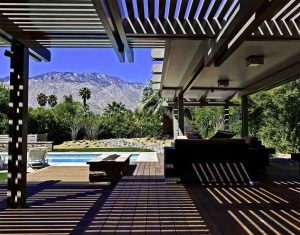 M: How can art help the preservation of mid-century modern architecture in Palm Springs?
GD: We have one of the strongest Modernism preservation groups in the country and perhaps the world, which continues to make Palm Springs a treasure for people everywhere to embrace.
Photos and paintings of the buildings in our city are now seen worldwide, every day.
Art helps foster this appreciation and movement.
© Modtraveler.net
To see more of Gary Dorothy's photography in person, visit his Imageville Gallery in downtown Palm Springs, across from the Hard Rock Hotel, at  128 La Plaza, or check out his very thorough virtual video tour on Facebook.
All photos © Gary Dorothy.