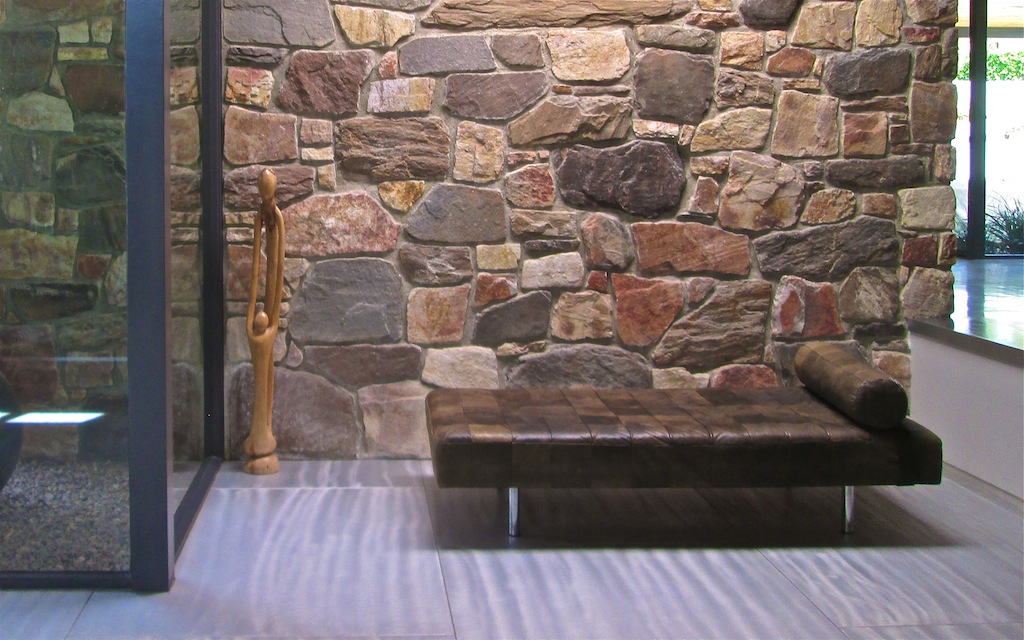 By Ken MacIntyre, October 2, 2020
The first thing you notice upon entering the recently restored Dinah Shore Palm Springs Estate – aside from the wood ceilings, stainless steel flooring and natural stone wall in the foyer – are the windows, or rather, the walls of glass, through which sublime views of the San Jacinto mountains can be seen from practically every room in the house… and what a house.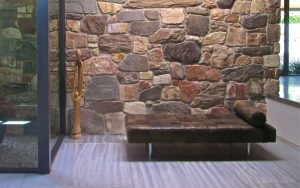 Designed in 1964 by famed architect Donald Wexler for actress, singer & television personality Dinah Shore, the 7,022 sq. ft. mid-century modern gem, located in Palm Springs' storied Old Las Palmas neighborhood, is now being offered up by its recent new owner as an event space and vacation rental for those willing to splurge.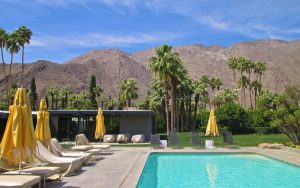 A gathering place back in the day for Dinah Shore's celebrity friends and golfing buddies, the modernist home sits on 1.3 acres of manicured land and boasts a guest house next to its sparkling pool & spa along with a tennis court and casita. There's even a connecting gate for easy access to neighbor Kirk Douglas's adjacent home… at least, there used to be.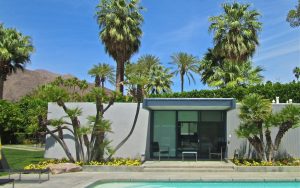 Nowadays, guests at the house are celebrating weddings, partying at special events or utilizing the property as their own mid-century modern getaway, and with 6 bedrooms and 7.5 bathrooms to share with your friends or family, there's plenty of room for everyone.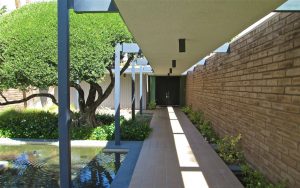 Modernists will marvel at Wexler's use of divergent materials in the home including the entry's sleek steel beams, its poured concrete floors or the flourishes of warm wood panelling throughout, while movie buffs may enjoy the expansive living room which features a retractable projector (hidden in the ceiling) and movie screen. There's even a sunken bar for mixologists and a grand piano for those musically inclined.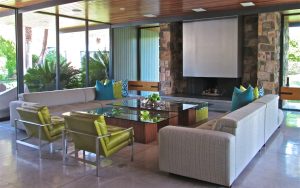 A diverse collection of original artwork also adorn the home's interior, while those magnificent walls of glass bring in the outdoors and the exquisite mountain views for true desert modern living.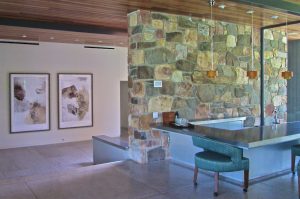 The Dinah Shore Palm Springs Estate is available for events and as a vacation rental, for rates and more information visit their website at 432hermosa.com.
© Modtraveler.net