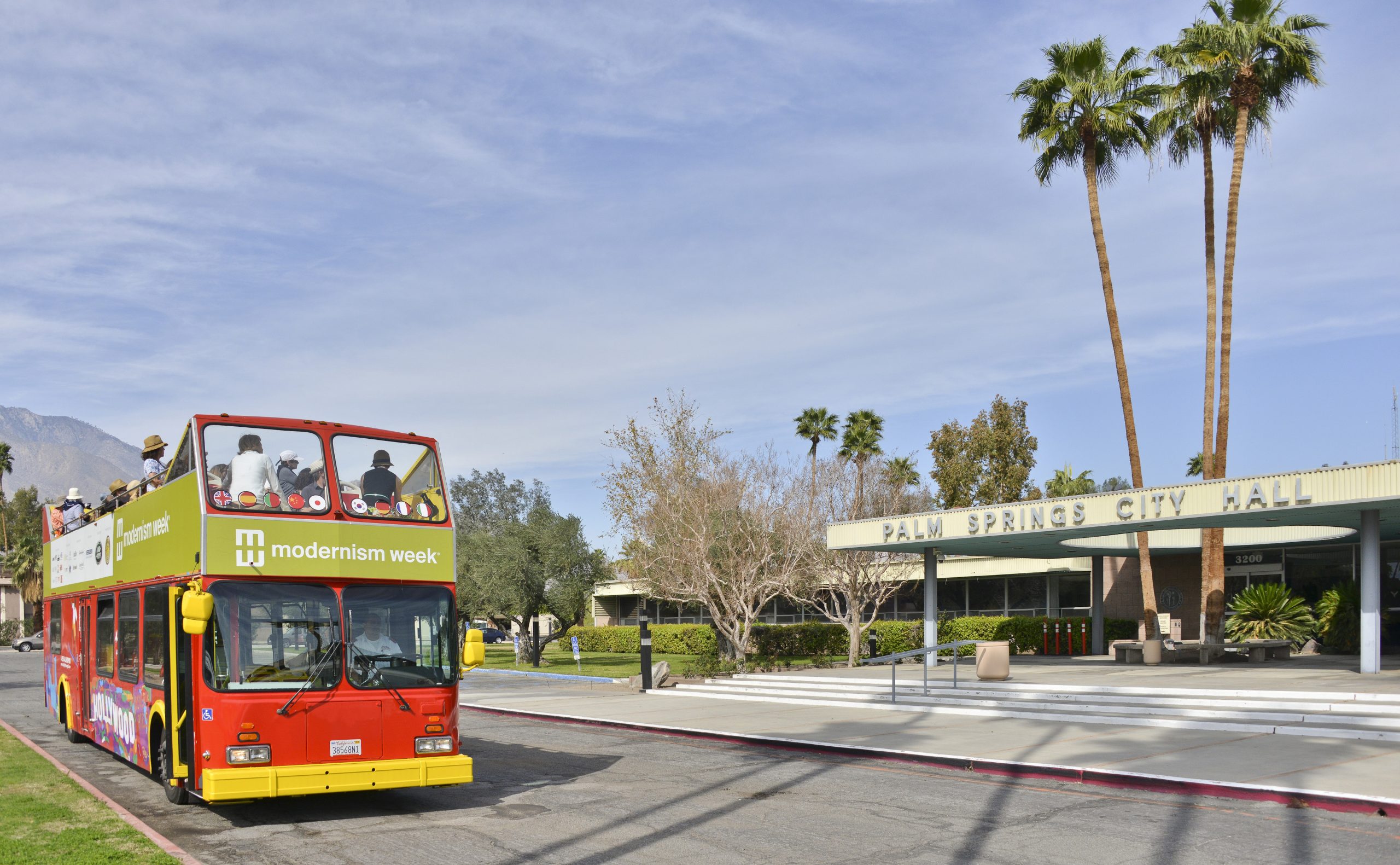 Time [to] Travel Back to Palm Springs
By Ken MacIntyre
January 16, 2023 – Every year when Modernism Week rolls around, newbies to the annual celebration of all things MCM invariably ask me to recommend "the best" events. I usually rattle off my personal favorites; classic events and tours I've returned to time and time again since beginning my yearly pilgrimage to Modernism Week over a decade ago.
Just one short month from now, between February 16 – 26, Palm Springs and other Coachella Valley communities will host hundreds of separate public events including home and neighborhood tours, cocktail parties, design shows, lectures, panel discussions, book signings, films and more. Modernist architecture, design, art, fashion and culture will collide over 11 glorious days in the sun.
With so many events to choose from you'd be forgiven if it all seems a bit overwhelming, especially for those who've never attended before. Tickets to many of the events were sold out online within hours of going on sale back in November, but there's still plenty to choose from if you don't delay.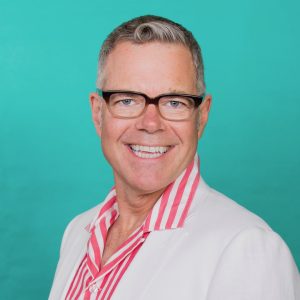 With this in mind, here are six of the best "classic" Modernism Week events (in my humble opinion) for the novice modernista. Tickets are currently still available.
Charles Phoenix: Supermarket Superstars – Saturday, February 18 at the Annenberg Theatre (Palm Springs Art Museum). Known for his live comedy vintage slide show performances, Charles Phoenix is a great way to kick off Modernism Week. This year Charles celebrates the great American supermarket with a festive frenzy of midcentury grocery glories, stories, and more!
Premier Double Decker Architectural Bus Tours – Daily. If you're interested in Palm Springs architecture, this unique open air experience offers a 2.5 hour overview of the city's most significant midcentury buildings and residences led by very knowledgeable guides. If you've never done Modernism Week before, this is a must. Tickets won't last much longer.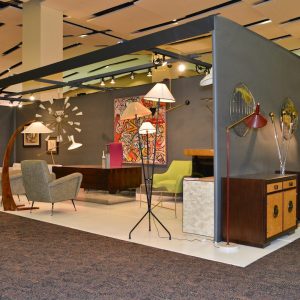 Palm Springs Modernism Show – February 18-20 at the Palm Springs Convention Center. This annual offering features over 100 national and international top notch dealers showcasing the best of the best in midcentury modern antiques and collectibles, as well as compelling 21st Century art and design. Tickets are available at the door.
Frey House II – Daily. Depart from the Palm Springs Art Museum. A shuttle will whisk you up the mountain behind the museum to the perfectly preserved 1964 residence of modernist architect, Albert Frey. There, you'll gain insight into his architectural sensibility and perhaps learn why he built his home around a giant boulder. The house is both modest and breathtaking. Your ticket also includes admission to the Palm Springs Art Museum and its satellite building, the Architecture & Design Center.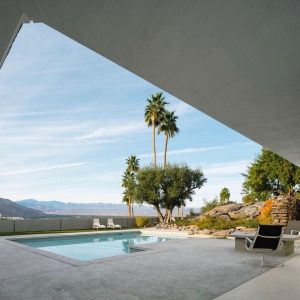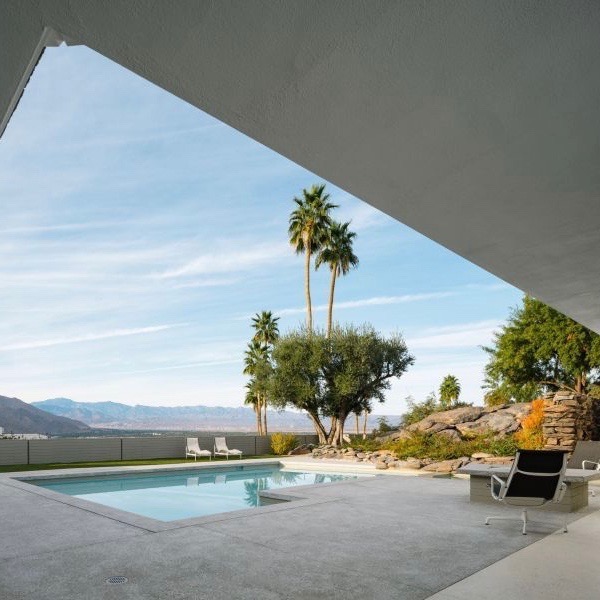 Modernism Week Featured Home Tours – Various days and times. Each year Modernism Week presents a selection of homes that have been through recent renovations, restorations, and designer makeovers. This year the homes include the Hi-Sun House, a 1963 Charles Du Bois home which is also the personal residence of Kevin Kemper and Howard Hawkes of H3K Home+Design; the Yoasis, a 1965 desert retreat envisioned by Grace Home Furnishings' Michael Ostrow as a cross between hip Hollywood Regency and unique Bohemian styles; and the SHAG House, a 1958 Palmer & Krisel home reimagined by the artist SHAG (Josh Agle) as a one-of-a-kind Palm Springs getaway.
Signature Home Tour – Sunday, February 19 (morning/afternoon) and Sunday, February 26 (morning/afternoon). From iconic midcentury residences designed by noted modernist architects, to contemporary "new century" modern homes that capture the desert leisure lifestyle, this self-driven tour will take you through different neighborhoods and inside many of the area's most talked about dwellings. Each tour includes five different houses so there will be lots of variety. Tickets for these ones will not last much longer!
Modernism Week will be held in and around Palm Springs, from February 16-26, 2023. For more information and to purchase tickets to these and other great events, visit  ModernsimWeek.com.
Follow our Modtraveler Instagram account as well, beginning February 16, 2023, for daily Modernism Week updates!