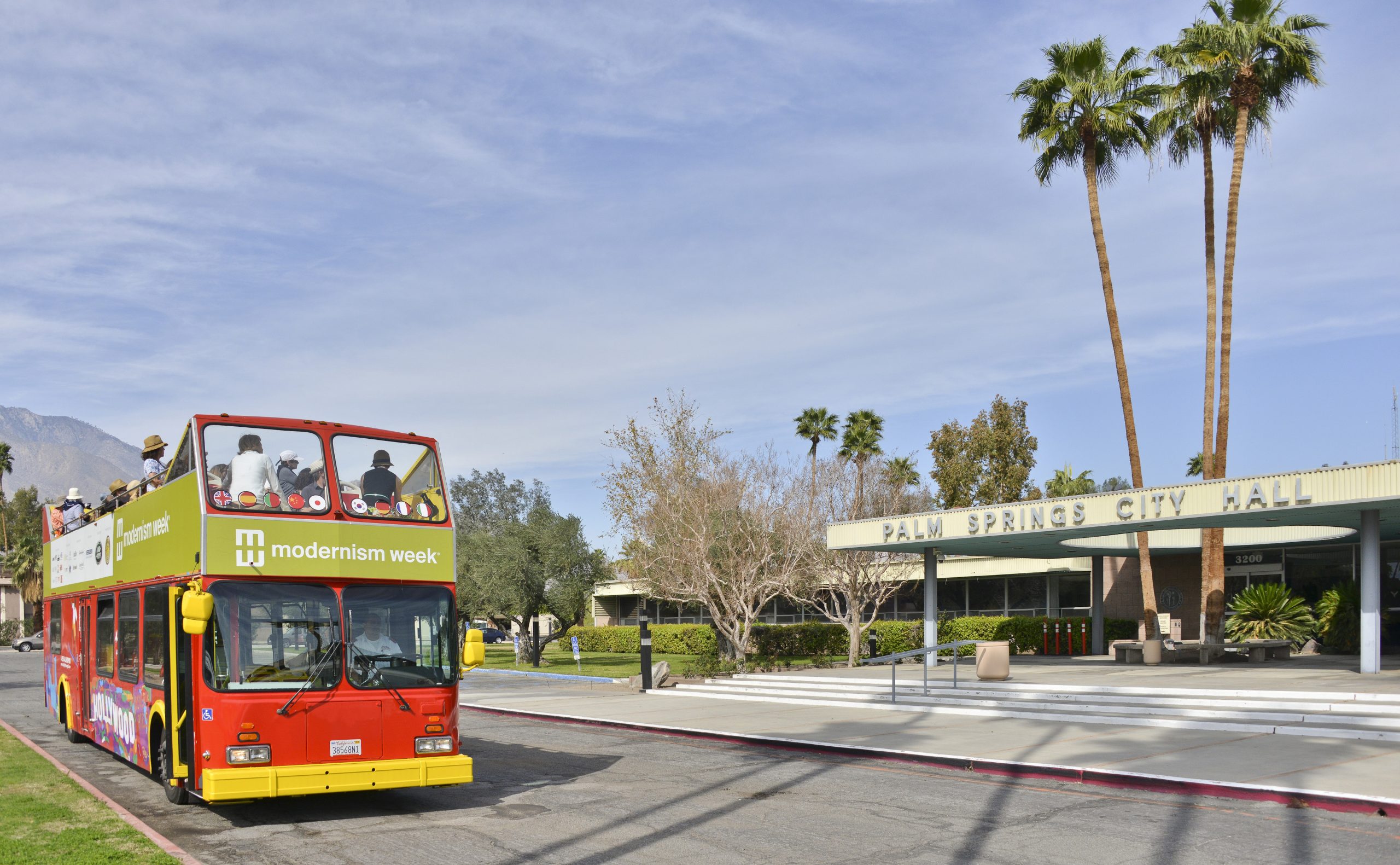 Time [to] Travel Back to Palm Springs
By Ken MacIntyre
November 9, 2021 – When tickets for Modernism Week 2022 went on sale last week, several friends and online acquaintances ready for post-pandemic travel asked me to recommend "the best" events.
"That's easy" I said, then proceeded to rattle off my personal favorites; classic events and tours I've returned to time and time again since beginning my yearly pilgrimage to Modernism Week over a decade ago.
Of course it's never that easy, and for Modernistas both new and seasoned, this coming year's annual celebration of all things midcentury modern will be more anticipated than ever after a more tempered 2021 Modernism Week (thank you, pandemic).
Just three short months from now, Palm Springs and other Coachella Valley communities will host hundreds of separate public events including home and neighborhood tours, cocktail parties, design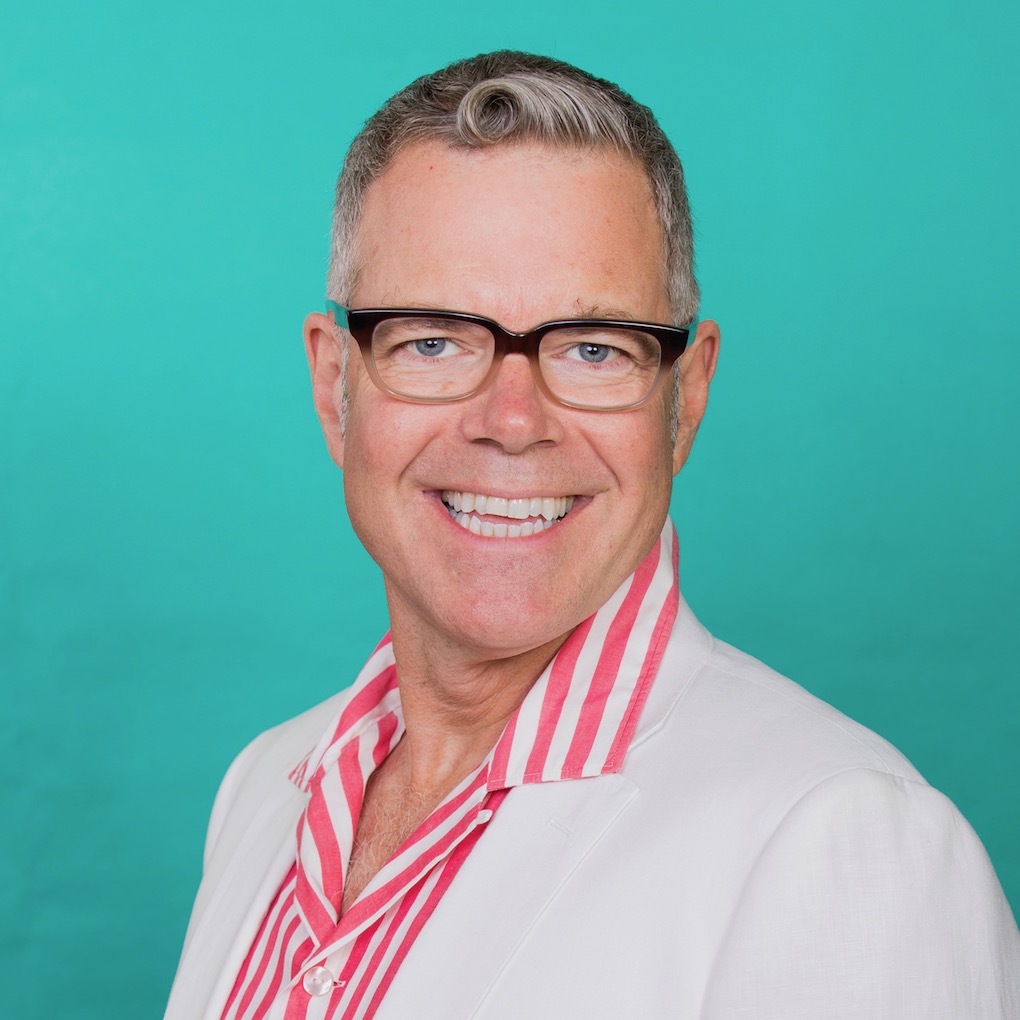 shows, lectures, panel discussions, book signings, films and more. Modernist architecture, design, art, fashion and culture will collide over 11 glorious days in the sun.
With so many events to choose from you'd be forgiven if it all seems a bit overwhelming, especially for those who've never attended before. Tickets have only been on sale at the Modernism Week website for nine days (as of this writing) and many of the primo events have already sold out.
With this in mind, here then are five of the "best" classic Modernism Week events (in my humble opinion) to which you can still currently purchase tickets.
Charles Phoenix: Fabulous Florida in the 50s – Saturday, February 19 at the Annenberg Theatre (Palm Springs Art Museum). Known for his live comedy vintage slide show performances, Charles Phoenix is a great way to kick off Modernism Week and it's an event I never miss. Back from a year of not doing any live shows (thank you again, pandemic), Charles will celebrate the Sunshine State and take us on a whirlwind midcentury dream vacation to Florida in all its kitsch glory. I can't wait!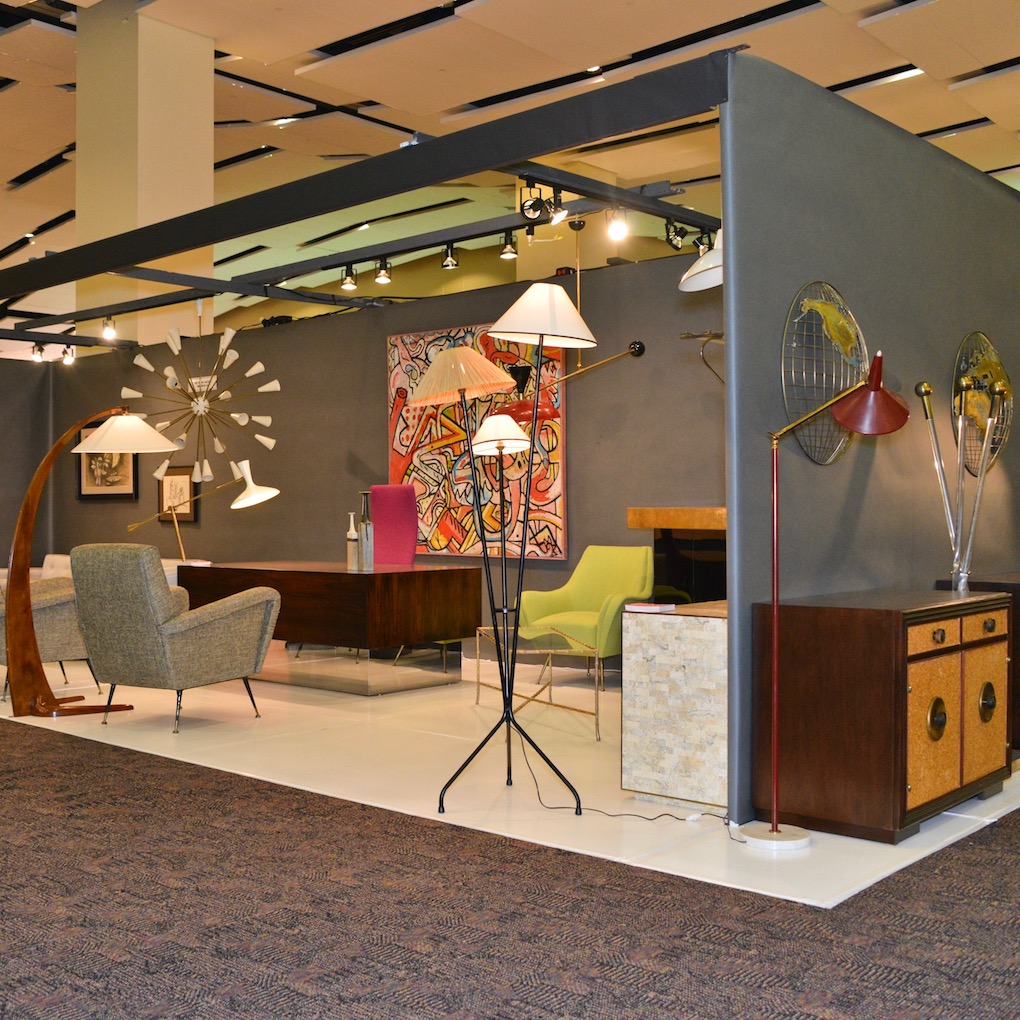 Premier Double Decker Architectural Bus Tours – Daily. If you're interested in Palm Springs architecture, this unique open air experience offers a 2.5 hour overview of the city's most significant midcentury buildings and residences led by very knowledgeable guides. If you've never done Modernism Week before, this is a must.
Palm Springs Modernism Show & Sale – Februray 19-21 at the Palm Springs Convention Center. This annual offering features 90 national and international top notch dealers showcasing the best of the best in midcentury modern antiques and collectibles. Tickets are available at the door and your admission includes access to the Modern Design Expo as well, featuring 45 exhibitors offering 21st century designs for your home.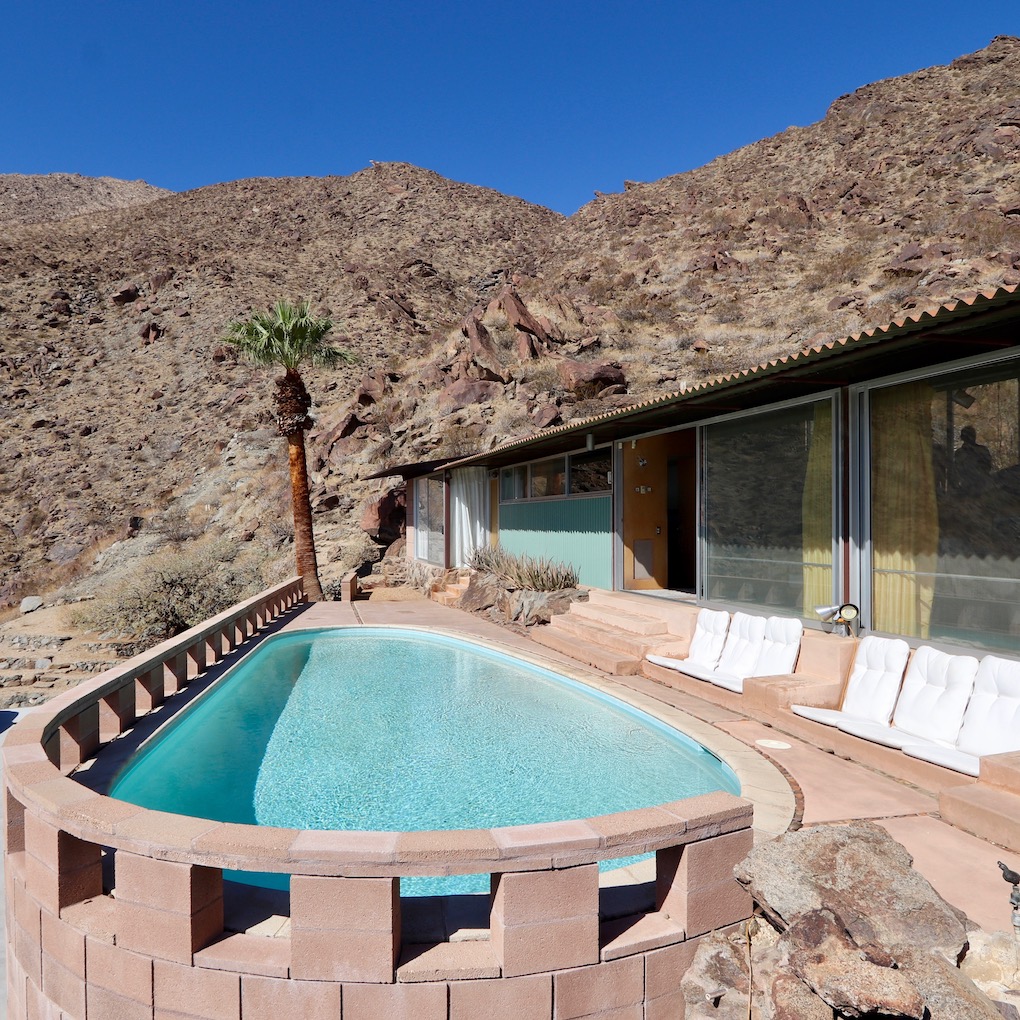 Frey House II – Daily. Depart from the Palm Springs Art Museum. A shuttle will whisk you up the mountain behind the museum to the perfectly preserved 1964 residence of modernist architect, Albert Frey. There, you'll gain insight into his architectural sensibility and perhaps learn why he built his home around a giant boulder. The house is both modest and breathtaking. Your ticket also includes admission to the Palm Springs Art Museum and its satellite building, the Architecture & Design Center, where there's an enchanting exhibit currently on view about the Modern Chair.
Signature Home Tour – Sunday, February 20, afternoon, and Sunday February 27, morning and afternoon. From iconic midcentury residences designed by noted modernist architects, to contemporary "new century" modern homes that capture the desert leisure lifestyle, this self-driven tour will take you through different neighborhoods and inside many of the area's most talked about dwellings. This event includes five different houses on each tour so there will be a lot of variety. Tickets for these ones will not last much longer!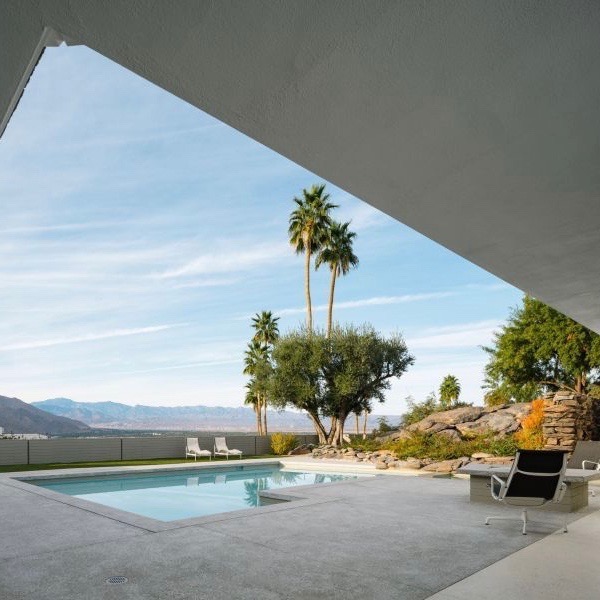 Modernism Week will be held in and around Palm Springs, from February 17-27, 2022. For more information and to purchase tickets to these and other great events, visit  ModernsimWeek.com.
Oh, and if you missed out on tickets for that coveted tour or event you had your sights set on, don't fret, new events are added at the beginning of every month and tickets to events that are currently sold out may also become available at a later date, so keep checking back!
Follow our Modtraveler Instagram account as well, beginning February 17, 2022, for daily Modernism Week updates!