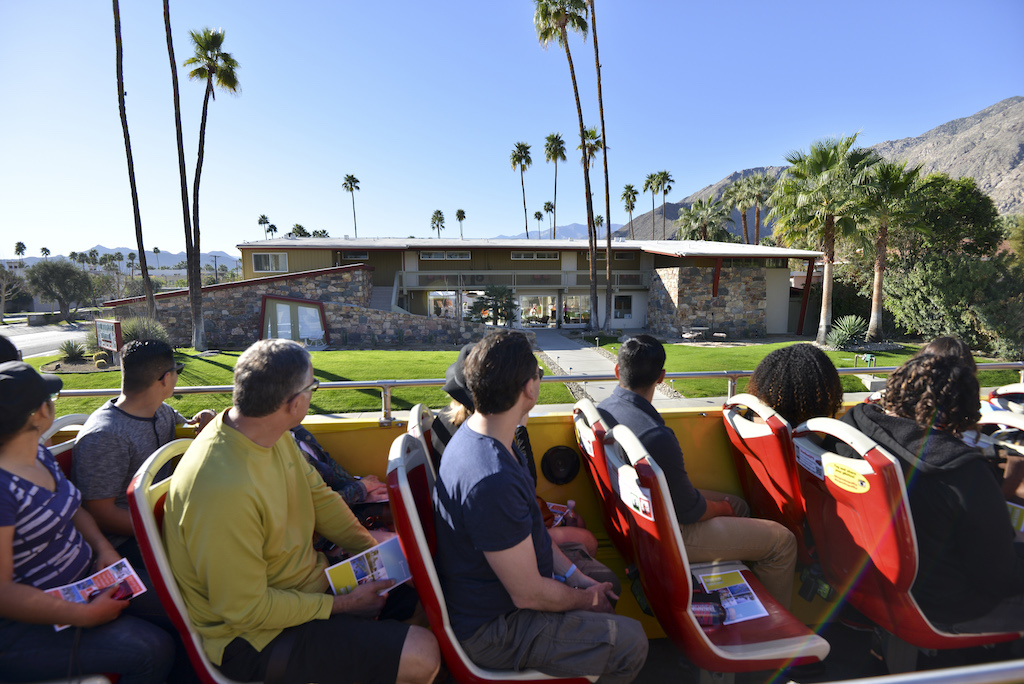 Modtraveler's Top 5 Tips for Modernism Week Newbies
By Ken MacIntyre
January 15, 2018 – While spending  the recent Christmas holidays in Palm Springs, no less than three people asked me to recommend some quintessential Modernism Week events.
"That's easy" I said, then proceeded to rattle off my personal favorites; events and tours I've returned to time and time again since beginning my yearly pilgrimage to Modernism Week back in 2010.
Of course it's never that easy, and for Modernistas both new and seasoned, this year's annual celebration of all things midcentury modern will offer even more to choose from than ever before.
Beginning February 15th, Palm Springs and other Coachella Valley communities will host nearly one thousand separate public events including home and neighborhood tours, cocktail parties, design shows, lectures, panel discussions, book signings, films and more. Modernist architecture, design, art, fashion and culture will collide over 11 glorious days in the sun.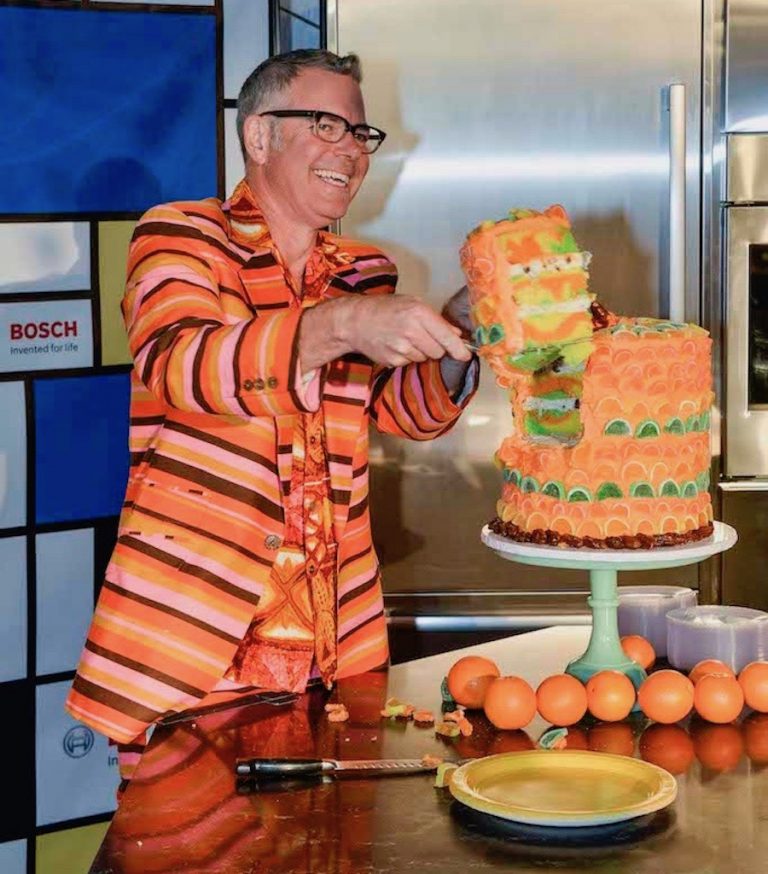 With one month to go before Modernism Week's 13th iteration, you'd be forgiven if it all seems a bit overwhelming, especially for those who've only just decided to attend. Many tours have already sold out and prioritizing the events that are left might feel like a challenge.
Not to worry, what follows is my Modernism Week primer; a list of 5 things to see and do where most of the tickets are usually still available right up until, and during, Modernism Week.
Charles Phoenix: Addicted to Americana – Saturday, February 17, 10:00am at the Annenberg Theatre (Palm Springs Art Museum). Known for his live comedy vintage slide show performances, Charles Phoenix is a great way to kick off Modernism Week and it's an event I never miss. This year Charles celebrates retro pop culture by delving into the kitschy life and style of classic Americana.
Palm Springs Modernism Show & Sale – Februray 16-19 at the Palm Springs Convention Center, this annual offering features nearly 100 national and international top notch dealers showcasing the best of the best in midcentury modern antiques and collectibles. Tickets are available at the door and your admission includes access to the "all new" Modern Design Expo as well!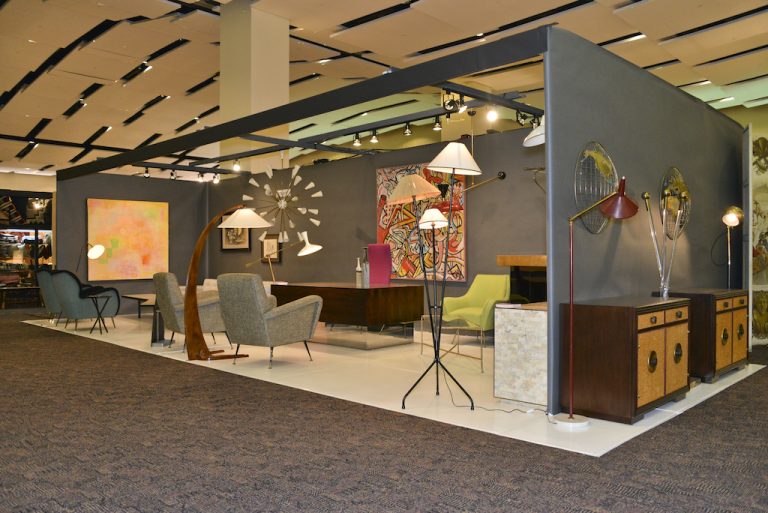 Premier Double Decker Architectural Bus Tours – Daily. If you're interested in Palm Springs architecture, this unique open air experience offers a 2.5 hour overview of the city's most significant midcentury buildings and residences led by very knowledgeable guides. A must for novice Modernistas. Don't be disappointed, tickets to these tours should definitely be purchased ASAP, as they are close to selling out!
Modernism Week Showcase Home – Daily. If you missed out on getting tickets to that coveted modernist home tour you had your eye on, don't fret, tickets are usually available the same day to the Modernism Week Showcase Home. This year Moroccan Modern is the theme, housed in a custom built one-of-a-kind designer home by renowned architect Hal Lacy.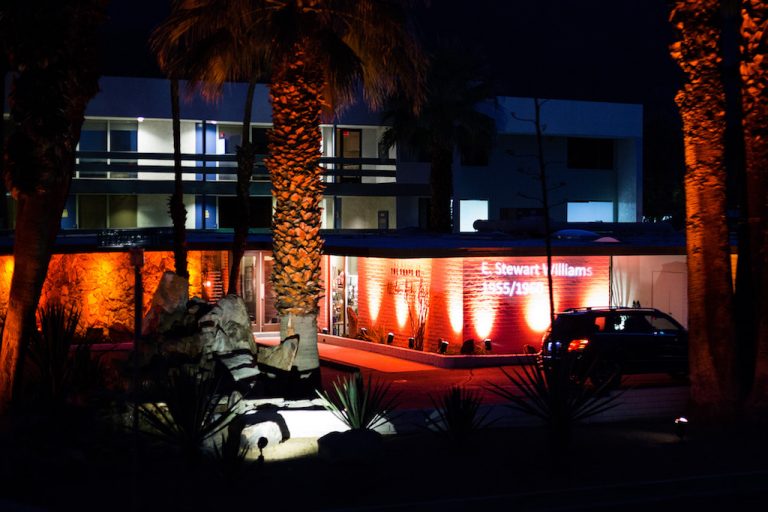 Illuminated Modern – Nightly.  This is free for anyone who wants to walk or cruise along Palm Canyon Drive and see architecturally significant midcentury and modern building facades illuminated with various lighting and typeface styles identifying the architect and year of construction. It's a really nice touch and lends itself well to Modernism Week's festivities. Also available as a one hour open-air, double decker bus tour for $50 bucks.
For more information and to purchase tickets to these and other great events, visit ModernsimWeek.com. Follow our Modtraveler Instagram account as well, beginning February 15, for daily Modernism Week updates!
All photos above courtesy of Modernism Week.