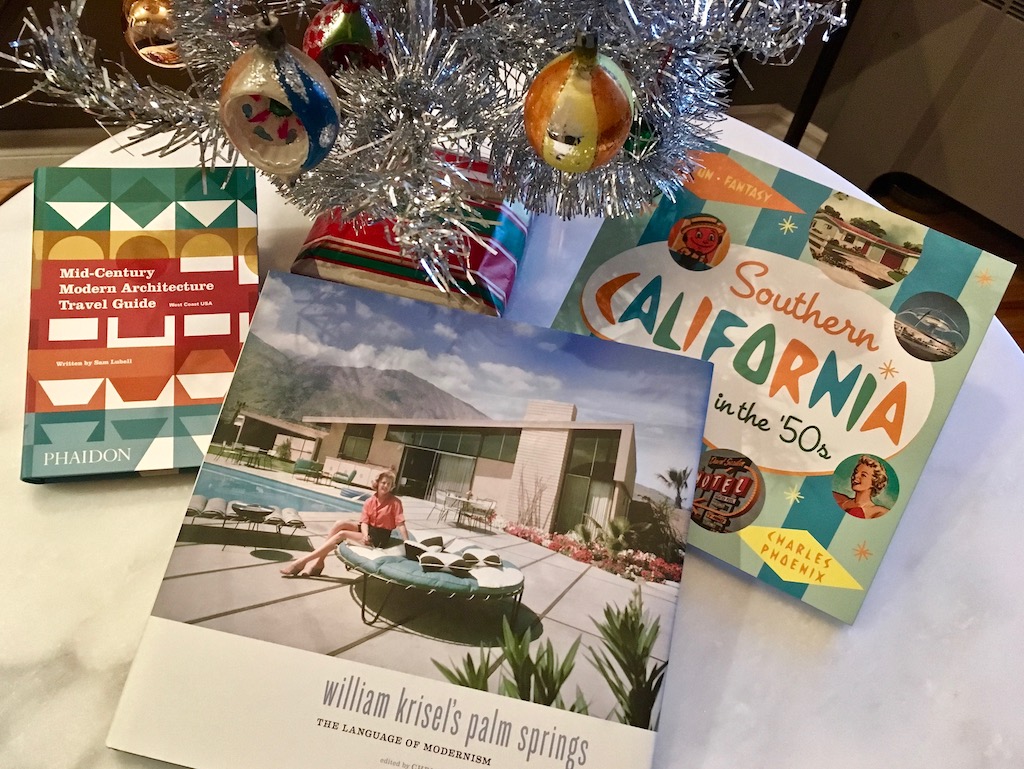 December 2, 2016
Holiday book ideas for your favorite Modernista!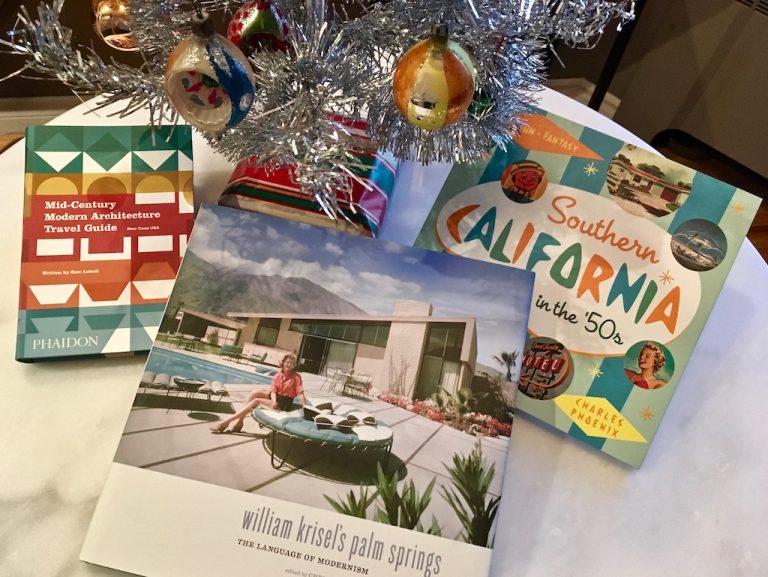 'Tis the Season, as they say, so what better way to show your favorite modernism enthusiast you care than by not going green this Christmas. Forget those shiny smart phone apps and futuristic virtual downloads, what your mid-century Modernista really craves – aside from maybe another Gin & Tonic after their umpteenth holiday office party mixer – is a good old fashioned … book.
That's right … from coffee table tomes and travel guides to retrospectives and biographies, there's nothing quite like a cherished collection of titles to fill a bookshelf. With that in mind, we've gathered up 3 of our favorite stocking stuffer ideas (less is more!) which should satisfy fans of modernist architecture and mid-century pop culture.
Mid-Century Modern Architecture Travel Guide: West Coast USA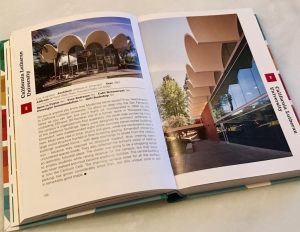 Modtraveler.net readers will feel right at home with this old fashioned travel guide to assorted mid-century modern architectural wonders along the West Coast of the United States. From Seattle in the Pacific Northwest to San Diego in the Golden State, and dotted with highlights in between, 250 sites of note are chronicled in this glove compartment sized handbook which boasts insightful descriptions by author Sam Lubell  and slick color images by photographer Darren Bradley. Easy to use maps and comprehensive indexes and glossaries will also assist road trippers navigate their way to each region's iconic landmarks and hidden gems. Phaidon Press, Softcover 376 pages, Oct. 2016 
Southern California in the '50s: Sun, Fun and Fantasy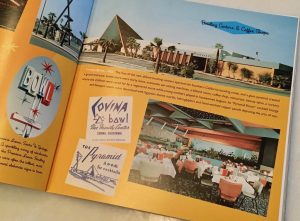 For a deep dive into Southern California's colorful and kitschy prosperous post-war years, this nostalgic and whimsical look back at the Golden State's golden age is sure to please. Author Charles Phoenix, noted humorist and ambassador to all things "Americana," has left no stone unturned in his quest to chronicle and remember the area's coffee shops, theme parks, shopping centers, motels and roadside attractions of the day. This scrap-book of sorts features vintage postcard images, rare brochure reproductions and never before seen Kodachrome photos, which will have you living the dream in no time. Angel City Press, Softcover, 159 pages, August, 2011
William Krisel's Palm Springs: The Language of Modernism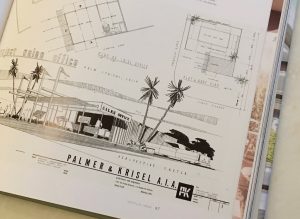 It's hard to believe this was the first major monograph to document the work of Palm Springs' most prolific purveyor of affordable mid-century modern residential design when it was published by Gibbs Smith earlier this year. Co-authors and editors Chris Menrad and Heidi Creighton – both of whom restored their own Krisel homes in Palm Springs – culled through said purveyor, William Krisel's, personal collection of drawings, papers and photos as well as the Getty Research Institute's files (and enlisted photographer Darren Bradley) to assemble a well laid out and thoughtfully written retrospective of Krisel's architectural philosophy. Gibbs Smith, Hardcover, 224 pgs, Feb. 2016
All books are currently available at Amazon.com
© Modtraveler.net